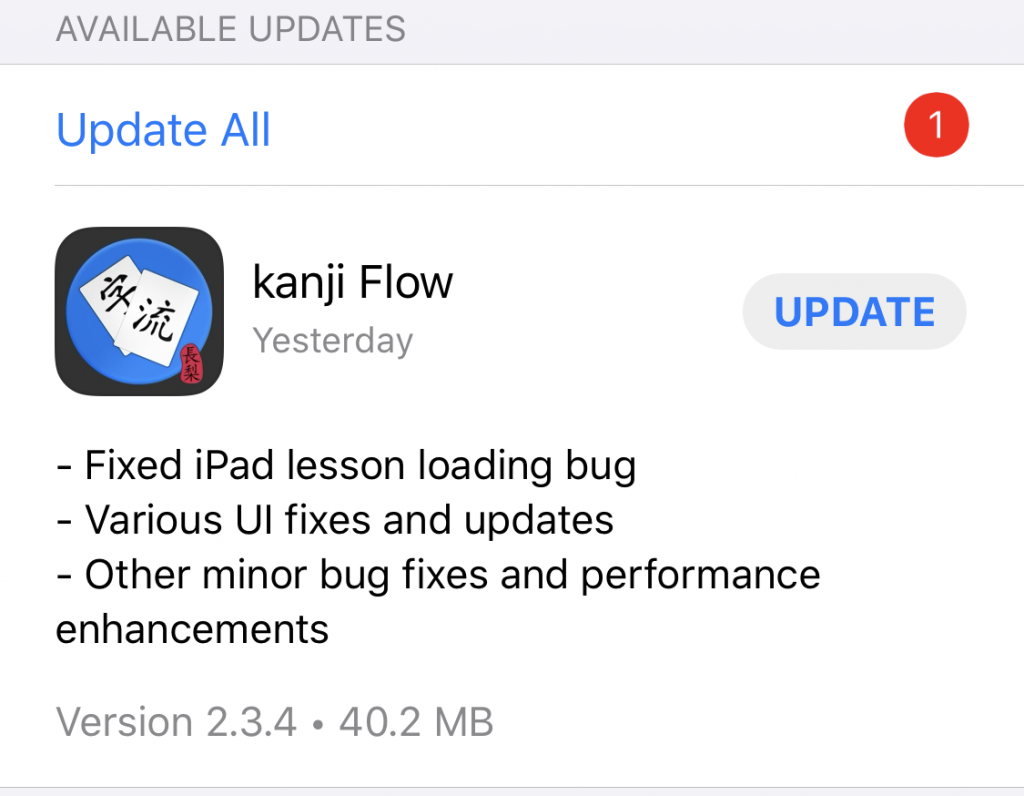 Fixed iPad lesson loading bug
I'm sorry to say that there has been a lesson load bug on iPad that may have prevented iPad from loading lessons properly since the last update. I really wanted to push out a quick bug fix release but I was halfway through updating the UI (as outlined in the previous post) and I just wasn't able to do it until that was complete. kanji Flow on iPad should work as expected again.
Various UI fixes and updates
Updated for iOS 13 to support all screen sizes but only works on iPad in full screen mode. Multi-tasking support (slide over and split view) will be in the next update.
There's also an unlisted change regarding the dictionary integration also described in the previous post. Basically, if you already have imiwa? installed the app will continue to function as before. If you don't have imiwa? installed, the dictionary buttons will turn blue and will open the default Apple Dictionary instead.
Happy Studies!